Digital Imaging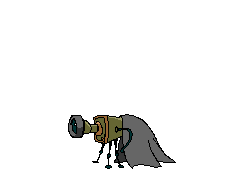 Island Promotions Arran installs digital imaging systems in various locations around Arran and promotes local businesses and venues through this media. The four locations on the island are ...
The Auchrannie Hotel & Spa Resort, www.auchrannie.co.uk Brodick Castle, www.nts.org.uk/brodick and the Kinloch Hotel, www.kinloch-arran.com.
World Wide Web Design
I.P.A. designs websites for the small to medium sized business. Built to a high standard all sites are monitored and updated regularly, playing an important part in business marketing strategy.
Events Organizing
Using expertise accrued over 15 years in the public service sector Island Promotions is able to remove the pressure of event organizing by a careful eye for detail and a knowledge of the services available and their capabilities and limits.
Brochure & Stationery Design
From inception to production to delivery, I.P.A. can take care of your stationery requirements.
Computer Training


We've all, at some stage, wanted to lose our computer usually through a glass window. Frustration is the demise of many system. With I.P.A. one to one tutorials these simply disappear.
Euro Promocions Digitals S.L.
New for the winter 2002 please watch this space.
"ALWAYS AT YOUR SERVICE"